Naira Chance, A Chance To Win ₦200,000 Naira
10/29/2021 6:10:03 AM
Naira Chance, the maximum bonus is ₦200,000 Naira. Scratch the cover film, if any "my number" is the same as the "winning number", you can get the corresponding bonus under the "my number"Good luck!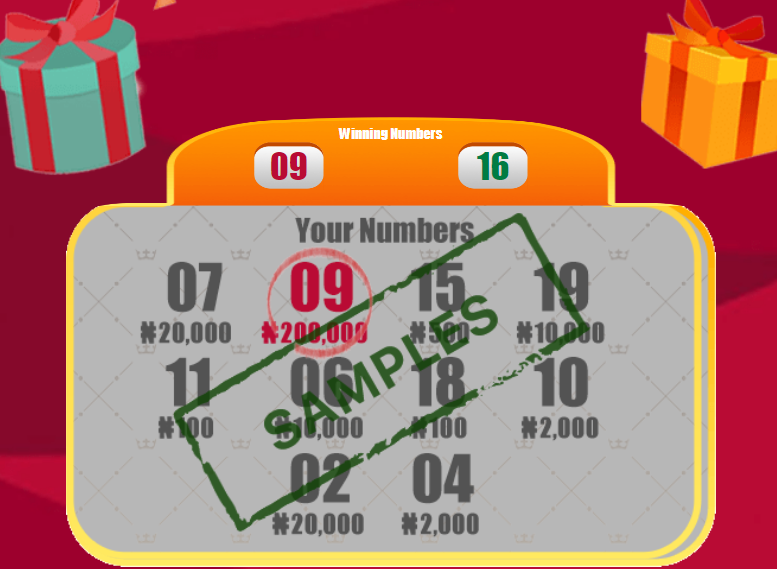 picture:Naira Chance
Naira Chance
Scratch Lottery Naira Chance has a gift as the main picture, the color is the most popular red, and the background is decorated with firecrackers and gold coins, highlighting the joy of winning the lottery, and it is very attractive. Naira Chance's prize setting is very attractive. The highest prize is ₦200,000.
Naira Chance game rules: Scratch off the cover film, if you scrape out any bonus amount, you can get the bonus.
Easywin website also frequently launches new scratch-off lottery tickets, giving lottery players more choices. "Scratch off" happy hour activities are also in progress. The "Scratch off" lottery has become an excellent game for adjusting the atmosphere of life and creating surprises, enriching our entertainment life.