The Best Betting Apps in Nigeria 2022 for World Cup Betting
6/7/2022 3:19:15 AM
The Best Betting Apps in Nigeria 2022 for World Cup Betting

World Cup betting brings a lot of passion, not only supporting your favorite team but getting paid too. Easy win is the best World Cup betting app in Nigeria 2022 for sports lovers who love to place bets.
Easy win Mobile App is the best betting app in Nigeria for online betting and the top best-betting site in Nigeria.
the betting app is found in the Google Play Store and Apple store in Nigeria. the mobile apps can also be downloaded directly from the websites.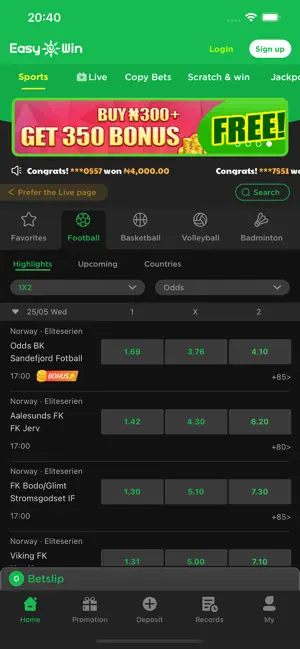 Easy win is one of the best and the most popular betting platform in Nigeria. gives you access to online betting anywhere you are without missing anything. The mobile app also comes with a wider market option to choose from and also supports live betting.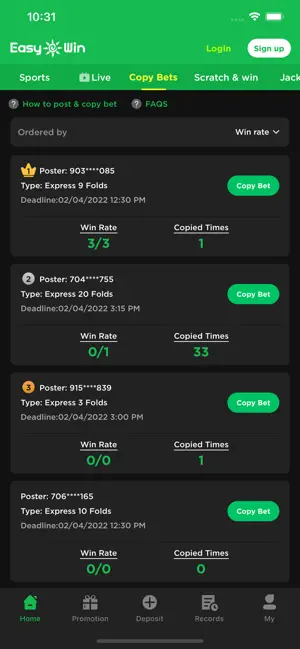 • Easy to navigate.
• Superb usability.
• Support live betting.
• Well designed interface.
• Loads faster.
• Users receive notifications on the latest promotion and fixtures.
• Offers a wider range of betting options.
It offers great features that may allow users to live the main site for its mobile version. The mobile app was developed with the user's mind.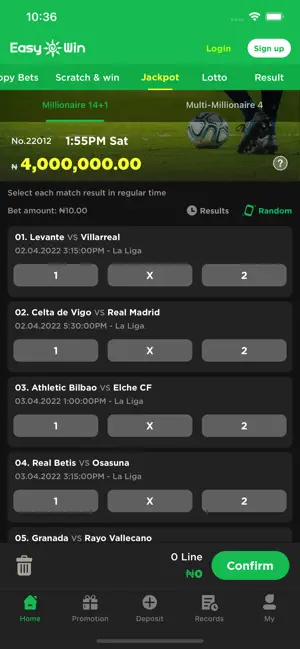 Easy win Business license: Under license by the EASYWIN LOTTO ltd, incorporated under the COMPANIES AND ALLIED MATTERS ACT 1990 and EASYWIN LOTTO LTD is Limited By Shares and licensed by the Lotteries control board of Nigeria.