How Mr. Sunny Oladipopo Orepe won 2M nairas playing EasyWin Ghana Lotto games
11/18/2022 10:19:26 AM

Mr. Sunny Oladipop is a Civil Servant based in Ibadan, Who just started playing EasyWin Lotto games a few months ago. Last week Thursday 27th October 2022, he went to one of our super agent shops, played the EasyWin ghana game, staked a total of 9,000 nairas, and won 2,160,000 nairas. Our customers win big every week when they play Ghana games from Easy win Lotto.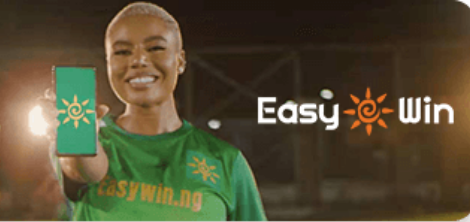 Why you should play Easy win Lotto games today!
1: EasyWin has one of the highest commissions of over 50% across all our lotto games.

2: We have Easy to win lotto games, which raise our winning rates high.

3: Easy win Retailers(Agents) are fast growing across the country.

4: Our Ghana 5/90 games are played from Monday to Saturday and each week, people win big across all our games.

5: You can use as low as 30 nairas to play our lotto games.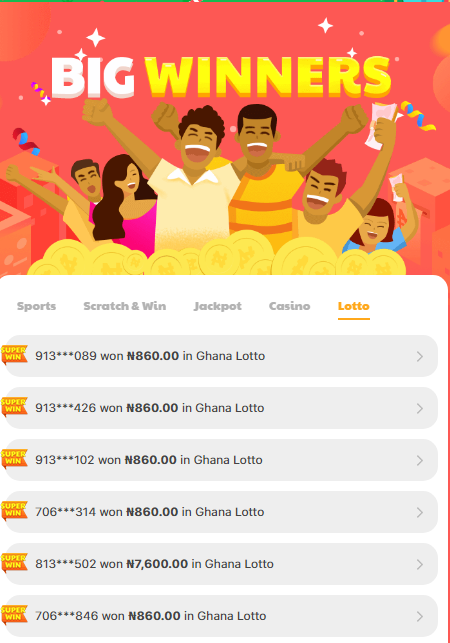 EasyWin lotto Nigeria is the fastest-growing gambling company in Nigeria, We were one of the proud sponsors of the bb Naija 2021 #shineyoureyes season. In 2021, Vee, one of the bb Naija presented a 10M naira cash prize award to our Jackpot game-winner. Since the 2020 date we started In Nigeria, we have disbursed a lot of millions of Naira and won cash prizes to our large customer base. EasyWin lotto has Ghana games which run from Monday to Saturday, scratch-and-win instant games, Naira powder games, and sport bets.
---

Why you should Join Easy win Lotto Super/Principal Agents today!

1: We currently have close to a million active customers across the country

2: EasyWin Super/Principal Agents enjoy a special 7% commission across our lotto games

3: There are 50% cumulative commissions across all our lotto products

4: Its easy to sell our lotto games, you will start selling at least 2M and above weekly in your first week.

5: Easy win offers all our super/principal agents free business outlets branding and all the necessary company's support you need to get started.

EasyWin Lotto is penetrating many states in Nigeria by our super and principal agent team.

Those who are willing to join us usually collect 15 to 100 POS to cover thousands of our customers that want to play our games in their localities.
---

To join an EasyWin super agent or principal-agent;

1: Lagos Office: Opebi road, Salvation Bustop Opebi, Ikeja

2: Ondo Office: 57, Ondo rd, Adjacent Isikan Market, Isikan, Akure

3: Ibadan Office: 8, Alafia Street, Opposite State Ventinary Hospital,Mokola, Ibadan

Contact: +2348135398131