Why Play Football Jackpots During the World Cup
11/22/2022 10:04:15 AM
On November 20, the 2022 World Cup officially kicked off in Qatar, completely igniting the "Carnival" every four years by fans around the world.
From the first match of the day to the final on December 18, the 2022 Qatar World Cup will last 29 days, including 23 match days, 6 rest days, and 64 matches in 8 venues.
Every time the World Cup comes, fans bet on the event with great enthusiasm while enjoying the intense game.
For players who like sports betting, provides more opportunities to win bonuses and feel the charm of the World Cup.
The latest issue of Football Jackpot Game No.22068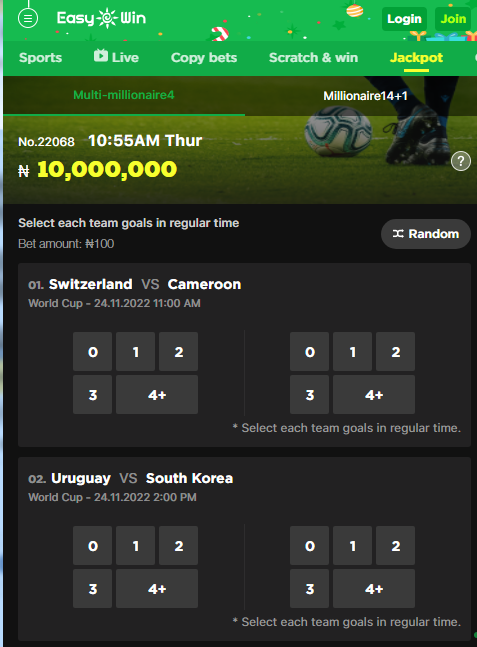 The staking amount for one bet is ₦100.